Last Revised:
7/29/2001

Events
On this page, you will find general descriptions of homeschool events in several different categories. You must then go to our EVENTS BOARD to find specific dates, times and locations. The EVENTS BOARD will be updated regularly, below is just a summary page of what will be under the listed on the board. Any homeschool groups or other organizations with an event that would be of interest to homeschoolers are welcome to post the information on our EVENTS BOARD. We hope that this board will become a service to all homeschoolers in South Jersey.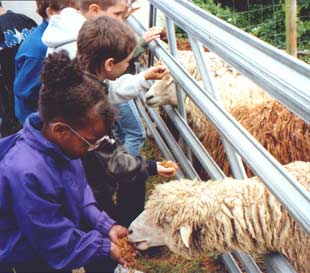 Field Trips - Hammonton Home Educators schedules many field trips throughout the year. These are field trips that are appropriate for all age groups, so little ones will always be welcome. These field trips will cover many subjects and areas of interest.


Park Days - Hammonton Home Educators schedules monthly park days at Hammonton Lake Park on Egg Harbor Road. Many kids bring their bicycles, and they also organize pick-up games of softball, kickball, etc. During the cold months, we will schedule alternative get togethers, i.e. board game days at the library.


Support Group Meetings - Hammonton Home Educators does not hold support group meetings, but will post information for Cross Way Homelearners of Atlantic County and any other homeschool groups who would like to post their meetings.

Presentation Days - In conjunction with Cross Way Homelearners, many presentation days are scheduled each year, which cover many subject areas.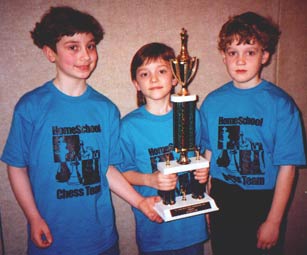 Chess - The Homeschool chess club, Chess Nuts, meets bimonthly from September - June at the Evesham Library. The Evesham Library is located on the corner of New Rd. and Tuckahoe Rd. in Evesham. Tournament information will also be posted. The Galloway Women's Club sponsors a summer chess club at the Galloway Library.

Contests - Any competitive events such as the National Spelling Bee, Geography Bee, essay contests, etc. will be posted here.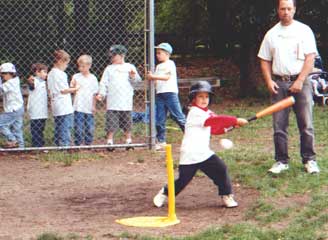 Sports - Many homeschool groups have their own softball, soccer, and basketball leagues. All sporting events and registration information for homeschool sport leagues and community sport leagues will be posted here. Many homeschool groups have skating days at local roller and ice rinks. The Rollway Skating Rink, located on 2nd St. in Hammonton, offers skating classes for beginners through advanced for only $2 a session, including skate rentals. Children earn award patches and pins from the National Roller Skating Federation.

Library Activities - Local libraries have many programs for children of all ages. The Hammonton Library offers Story Time for children ages 3-6, a monthly craft time for children ages 1-4, and holiday crafts for children of all ages. They also offer a variety of activities in the summer.

Historical Events - Special happenings at historic sights and museums, i.e. reenactments, special tours, etc., will be posted.

Music and Performing Arts - Concerts and theatrical performances in our area will be listed here.

Fine Art and Arts and Crafts - There are many art shows and art classes in our area. Many are free or low cost classes for children.

Community Events - Many towns have special carnivals, parades, etc. that may be of interest to homeschoolers.

Curriculum Fairs - Curriculum fairs are held in our state each year. This is a convenient way to familiarize yourself with many of the old and new teaching materials that abound.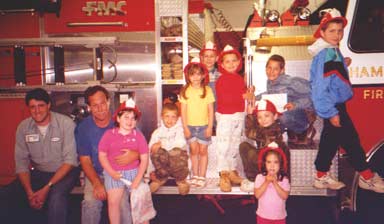 Classes and Workshops - Any classes or workshops that do not fall under any of the other categories will be listed for your convenience.

Church Events - If you have any upcoming events at your place of worship that might be of interest, feel free to post it.

Miscellaneous - If I didn't make a category for your event, post it on our EVENTS BOARD.